The NOAA Science Council is the corporate body responsible for developing and maintaining NOAA's R&D strategic planning documents. Links to current and past planning documents and related material are available below.
NOAA Research and Development Vision Areas: 2020-2026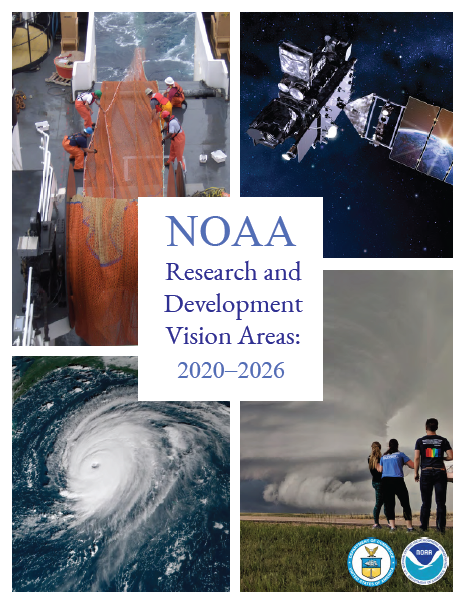 The NOAA Research and Development Vision Areas: 2020-2026 is available in a downloadable PDF. The Vision characterizes the priorities and guidance for NOAA's R&D activities for the next seven years. The Vision provides a common understanding among NOAA's leadership, its workforce, its partners, constituents, and Congress on the value of NOAA's R&D activities.
NOAA 20-Year Research Vision
NOAA developed its 20-Year Research Vision in 2005 following on a review and recommendations from our Science Advisory Board. The document describes the vision of NOAA at the forefront of informing decision-makers and is available for download in a PDF format.
Questions
Please contact the Science Council Executive Secretariat at oar.rc.execsec@noaa.gov with any questions regarding the NOAA R&D strategic plans or 20-Year Vision.